Isn't there something magical about that first sailaway from the pier as your ship glides out to sea? It marks the beginning of your vacation and the start of all the adventures you'll enjoy. If you're reading this, chances are you already have a great reason to sail away on your next cruise. Ranging from envy-inducing culinary experiences to the brain-boosting effects of travel, here are a few more reasons to add to your list.
Cruising reduces stress.
Everyone benefits from escaping the daily routine and enjoying the thrill of experiencing a new place for the very first time. Stepping away from your daily life is a proven stress-buster. And with cruises, vacation is even more relaxing – there's no need to worry about the logistics of your adventures or figuring out where you'll eat that day – it's all taken care of, with plenty of diversions and dining options just beyond your stateroom.
You can take your wellness journey to the high seas.
There's no need to let your wellness and healthy lifestyle fall by the wayside when you step on board. In fact, you can use your next cruise with Oceania as an opportunity to deepen and enhance this aspect of your life. Wellness tours, plant-based cuisine, complimentary fitness classes, spa treatments and healthy living seminars are just a few of the onboard elements you can tap into while you cruise from destination to the next.
When you're waking up in a new destination every day, your brain reaps some great benefits.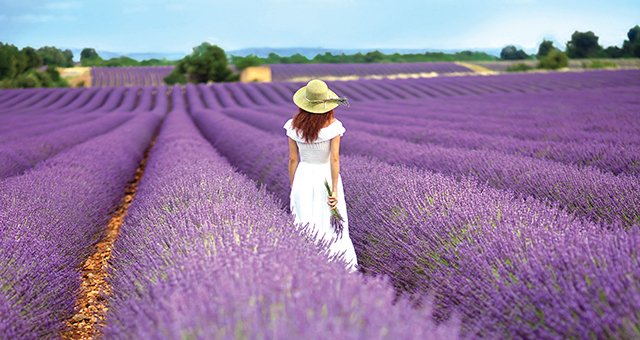 There's a scientific reason traveling to new places makes you feel excited and happy – the shifts that travel requires in your brain means a bit of rewiring is happening as different pathways are used. Exploring new places and actively engaging with other culture enhances your creativity, your productivity and your cognitive flexibility. How's that for motivation?
Unforgettable culinary experiences.
The cuisine on Oceania Cruises rivals some of the best restaurants on land and meals on board the ships are memorable – whether it's lobster tail at Terrace Café, a multi-course Italian feast at Toscana or an indulgent wine-pairing dinner at La Reserve by Wine Spectator. Oceania Cruises opens the door to some spectacular culinary experiences ashore too with the popular chef-led Culinary Discovery Tours ™. You can learn the secrets of a Michelin-starred chef, cook with a Greek family at their taverna, experience cities via unique chef-curated tasting tours and much more.

You can choose from exotic bucket list journeys, easy tropical getaways and everything in between.
No matter your travel personality or your reason for cruising, there's a voyage for you. Quick 7-day Caribbean and Bermuda cruises are easily at hand as are relaxing transoceanic journeys with multiple serene days at sea ideal for unplugging and rejuvenating. There are plenty of more exotic and adventurous options to choose from too – African sojourns filled with safaris and wildlife encounters, journeys in the Far East that focus on Japan or Southeast Asia, thrilling sailings that round the southernmost tip of South America or paradise voyages in the South Pacific.
Content courtesy of Oceania Cruises